Hauraki Vets has a team of five veterinarians and one vet tech on the road to provide our farm animal and equine services. Look out for the green utes around the district.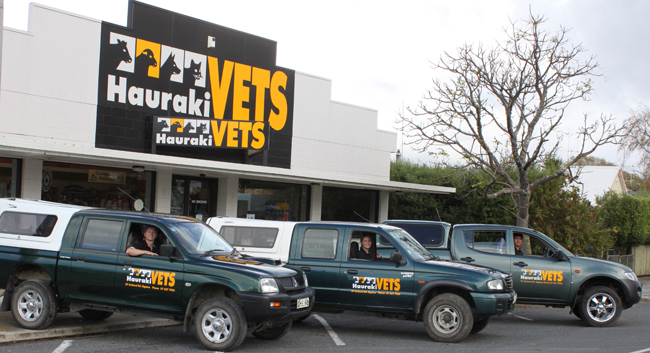 Please check out our range of services:
Sick Animals
Calvings, down cows, scouring calves etc, we have the skills and medicines to deal with whatever you have for us

After Hours
A 24 hour reliable service for emergencies, just ring our normal number

Leptospirosis Vaccination
Certified to meet your OSH obligations

Ultrasound Pregnancy Testing
Backpack and Conventional scanners available, platforms provided

Calf Disbudding
We use sedation and local anaesthetic for a smooth pain free process

BVD Vaccination & Control
Good advice on how to eradicate BVD from your herd

Mastitis Control & Milk Hygiene
Grade busting, Milking Machine Checks, Inhibitory substances grades investigations.

Trace Mineral Testing
Blood testing or liver biopsies. We have a full range of minerals treatments.

Metrichecking
A fast and efficient way to find and treat your dirty cows.

Parasite advice
We have a full range of drenches available best suited to your requirements.

Equine services
Ashley O'Driscoll is available for advice, wound care, emergencies and vaccinations.

Lifestyle Block Owners
We can provide all of your farm animal requirements including drenches and vaccinations.